Course Methodology
Managing Performance, and Measuring Performance and Managing Appraisal Ratings in order to Attract, Retain and Motivate your Top-Performing Employees and Drive Employee Performance. You will work collectively in teams on practical case studies to gain detailed hands-on experience using the tools and techniques discussed throughout the course. You will test various ideas to establish what works for you. Benefit from updating yourself with the latest trends and developments of best-practice.
Benefits of Attending
Learn about the truths and myths concerning the "Death of Performance Appraisals" and discover the new trend of monthly milestones via agile MSCs rather than annual goals via KPIs or OKRs.
Align your grade structures to your organisational objectives and human resources strategy.
Learn about the different approaches for performance ratings, including "how many ratings" and "what descriptive words for ratings" and the distribution curve of appraisal ratings (eg: bell-curve, skewed-curve) and measuring the curve through "snap-ratio".
Case Studies
This new-and-improved course will also share latest best-practice approaches for abandoning the annual end-of-year performance appraisal meeting and how you can abandon annual KPIs, by moving to monthly milestones and monthly "MSCs", and monthly 2-minute feedback sessions. The course will include the following case studies designed around various companies based in Asia:
Shows in a practical way how you can build and implement an agile individual performance management system working successfully and how to achieve and implement and a culture of performance management.
Increase the effectiveness of employee performance Appraisals
Critically analyse and develop your own performance management system
Learn about different types of performance appraisal systems used globally
Develop an appreciation of the commonly used best-practice approaches and formats for employee performance appraisals and performance rating scales
Robert Mosley - The Leading Global Remuneration Expert
His main areas of expertise and specialism are in the fields of job analysis, job descriptions, job evaluation, grading schemes, pay structures, allowances, bonuses and incentives, industrial relations and collective agreements, e-HR systems, performance management, performance appraisals, and all issues on compensation and benefits globally, especially in the GCC and Asia having worked in these regions for over 30 years.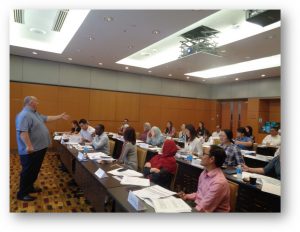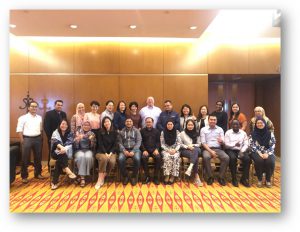 Very, very good course. Excellent instructor. Thank you, Robert. This course really put JE in perspective for me.
Human Resources Manager, Maxis Mobile Sdn Bhd
He is really good and passionate about the subject matter. In addition, he is really well-versed in the subject and very generous with information on market trends. He did very well in explaining the JE concept.
Manager, Petronas
Robert, you're the best. Excellent concept, approach, and methodology! Very informative and well-coordinated. Very practical in Malaysia.
Senior Manager, Human Resources, Siemens Malaysia
What a workshop, a great speaker with good delivery skills that make attendees understand everything crystal clear.
Senior Executive, Rewards, Sime Darby Holdings
Some of the Companies in which Robert Mosley has trained