Course Methodology
You will be provided with information about the key tools for performing job analysis and developing and writing job descriptions and job profiles. You will have an opportunity to test various ideas and to establish what may work for you. You will be given access to various tools and techniques, as well as information on the latest trends and developments of best-practices. This course will involve working in teams on practical case studies to gain detailed hands-on experience using the various tools and techniques for job analysis that will be discussed throughout the course.
Benefits of Attending
Provide techniques and professional skills for job analysis and understanding job roles, whilst ensuring there are no organisational gaps or overlaps, and effectively implement one of the core essential building blocks for best-practice human resources management.
Learn about the different formats of job descriptions, including accountability summaries and role profiles, and learn about the crucial sections and the not-so-important sections.
Case Studies
This two half-day course is designed to be of high practical value to delegates.  This course will include the following case studies designed around various companies based in Asia:
Selecting the most appropriate format for outputs from Job Analysis
Assisting both Managers and Employees in writing Job Descriptions or Job Profiles
Using Job Analysis in determining if the organisation structure is optimally designed
Practical examples of writing key accountability and objective statements
Samples of different outputs (Job Description, Job Profile, Job Accountability Statement)
Robert Mosley - The Leading Global Remuneration Expert
His main areas of expertise and specialism are in the fields of job analysis, job descriptions, job evaluation, grading schemes, pay structures, allowances, bonuses and incentives, industrial relations and collective agreements, e-HR systems, performance management, performance appraisals, and all issues on compensation and benefits globally, especially in the GCC and Asia having worked in these regions for over 30 years.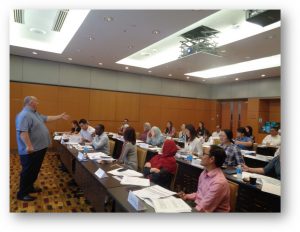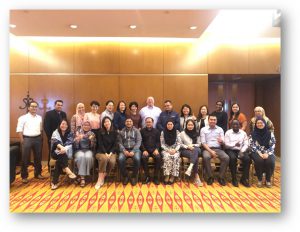 Very, very good course. Excellent instructor. Thank you, Robert. This course really put JE in perspective for me.
Human Resources Manager, Maxis Mobile Sdn Bhd
He is really good and passionate about the subject matter. In addition, he is really well-versed in the subject and very generous with information on market trends. He did very well in explaining the JE concept.
Manager, Petronas
Robert, you're the best. Excellent concept, approach and methodology! Very informative and well coordinated. Very practical in Malaysia.
Senior Manager, Human Resources, Siemens Malaysia
What a workshop, a great speaker with good delivery skills that make attendees understand everything crystal clear.
Senior Executive, Rewards, Sime Darby Holdings
Some of the Companies in which Robert Mosley has trained