Course Methodology
Variable Pay: Many companies in Asia and indeed globally have some form of incentive or bonus scheme, but many are based either on years-of-service or seniority or company performance, with little or no recognition of individual performance. In an increasingly competitive environment, when you want to attract and retain the best individual employees and high-performers, these methods of paying for performance may be unsustainable in the long-term and other approaches to variable pay and bonuses and incentive schemes may be
necessary.
LTIPs: A fundamental component of reward management for the Leadership team and Senior Executives is designing your remuneration to make them think and act like "owners" in the long-term interests of the company to really drive long-term return-on-investment for all stakeholders and owners. This course will touch on all areas of "LTIPs" and "Executive Compensation".
Benefits of Attending
Increase your business performance and employee effectiveness through variable reward systems and annual bonus schemes that will attract, retain and motivate your Employees.
Align your variable pay schemes and annual bonuses scheme and sales incentives to your business objectives and human resources strategy.
Discover practical steps for implementing a company-wide bonus scheme and targeted sales incentive schemes (SIPs) for updating your existing variable pay remuneration structures.
Case Studies
These two courses is designed to be of high practical value to delegates. The newly updated course will include the following case studies designed around various companies based in Malaysia and the Asian region:
Develop practical bonus, incentive schemes and variable pay policies which complements your salary structure in view of the current pandemic.
Explore and design various type of variable pay schemes, annual bonus scheme and incentive plan options (short-term and long-term incentive plans) recognition plans, retention benefit schemes and targeted sales incentive plans (SIP)
Gain better understanding of the latest and most effective best-practice approaches for managing and implementing LTIPs (long-term incentive plans) for members of the Leadership team
Review and design various type of long-term incentive plan options and identify which LTIPs works best your organisation as a result of the current pandemic.
Robert Mosley - The Leading Global Remuneration Expert
His main areas of expertise and specialism are in the fields of job analysis, job descriptions, job evaluation, grading schemes, pay structures, allowances, bonuses and incentives, industrial relations and collective agreements, e-HR systems, performance management, performance appraisals, and all issues on compensation and benefits globally, especially in the GCC and Asia having worked in these regions for over 30 years.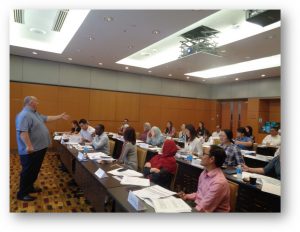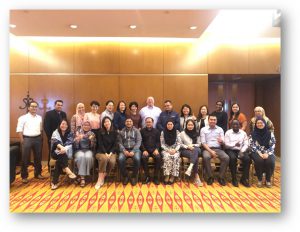 Very, very good course. Excellent instructor. Thank you, Robert. This course really put JE in perspective for me.
Human Resources Manager, Maxis Mobile Sdn Bhd
He is really good and passionate about the subject matter. In addition, he is really well-versed in the subject and very generous with information on market trends. He did very well in explaining the JE concept.
Manager, Petronas
Robert, you're the best. Excellent concept, approach and methodology! Very informative and well coordinated. Very practical in Malaysia.
Senior Manager, Human Resources, Siemens Malaysia
What a workshop, a great speaker with good delivery skills that make attendees understand everything crystal clear.
Senior Executive, Rewards, Sime Darby Holdings
Some of the Companies in which Robert Mosley has trained