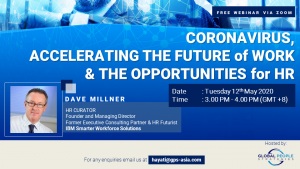 Dave Millner - Author, Futurist and Consulting Partner at @HRCurator
Experienced consulting practice with a demonstrated history of working across many different sectors. Skilled in Executive and Career Development, HR Transformation, Culture and Employee Engagement programs, Organisational Development interventions (organisational design and workforce/succession/scenario planning), and Executive Coaching. Strong consulting professional – Chartered Institute of Personnel and Development and Occupational Psychology professional.
An author of "Introduction to People Analytics: A Practical Guide to Data-Driven HR" and futurist looking at the world of work, the HR function and the people practices across organisations. A regular conference speaker across the globe on these subjects.