Course Methodology
You will be provided with a full range of frameworks and examples that can help you build your confidence when working with data. There will be opportunities to explore and test out various ideas
and to establish what may work for you. This course will involve online interaction on practical examples and case studies to gain an experience of how to use the various techniques that will be shared throughout the two half day sessions.
Benefits of Attending
Able to define success within the evolving HR Business Partner (HRBP) role.
Develop growing confidence to behaviourally work with business leaders to address key commercial and strategic challenges.
Understand the opportunities that HR have to make a real business impact during 2021 and beyond.
Case Studies
This 2 half-day course is designed to be of high practical value to delegates.  This course will include the following case studies designed around various companies based in Asia:
Provide a sound understanding of the future demands that will be made of HRBP's and through involving practical exercises and a range of different case studies, you will gain the practical skills in how to support business leaders in a more commercial and credible way.
The whole workshop is designed to build the confidence of HR practitioners in how to work with and challenge business leaders in the identification of business problems and their resolution in a more robust and proactive way.
Dave Millner - Author, Futurist and Consulting Partner at @HRCurator
Experienced consulting practice with a demonstrated history of working across many different sectors. Skilled in Executive and Career Development, HR Transformation, Culture and Employee Engagement programs, Organisational Development interventions (organisational design and workforce/succession/scenario planning), and Executive Coaching. Strong consulting professional – Chartered Institute of Personnel and Development and Occupational Psychology professional.
An author of "Introduction to People Analytics: A Practical Guide to Data-Driven HR" and futurist looking at the world of work, the HR function and the people practices across organisations. A regular conference speaker across the globe on these subjects.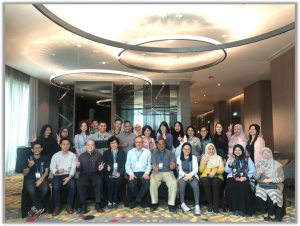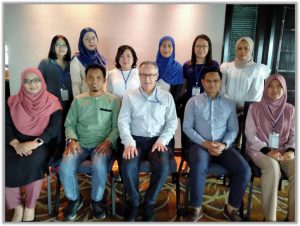 What Dave doesn't know about the Future of HR isn't worth knowing – he is the font of all knowledge.
Vice President, HR - Asia Pacific, Hilton Hotels
Fantastic workshop with lots of learning and opportunities to try some of the ideas out, before implementing them in the workplace.
Human Resources Business Partner, Siemens
If you are passionate about the future of the HR function, its role in the future of work, the opportunities offered by digital, people analytics, design thinking and AI and increasing the business impact of the function in parallel with employee experience, then go learn with Dave (HR Curator).
David Green, People Analytics Leader, Conference Speaker & Chair, Board Advisor and CEO, Zandel
Fun and knowledge-loaded training, a must for HR professional in today's complicated world.
GM People, Capital and Resource, Alam Flora
Some of the Companies in which Dave Millner has trained