On this course, you will:
See the major tech trends affecting your business
Develop data-driven decision-making skills
Discover how Artificial Intelligence & data create competitive advantage
See how AI combined with IoT, AR and VR add value and reach more customer
Develop and protect your data asset and avoid rapid data decay
Plan your digital transformation and specifically a transformation strategy with a step-by-step plan
Nurture the skill of asking great questions
Explore new tech solutions for your business, using creative thinking techniques that add value, extend reach
and reduce costs
REGISTER NOW AT 03-4141 8228
An event by: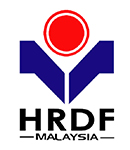 An Approved Training Provider with Pembangunan Sumber Manusia Berhad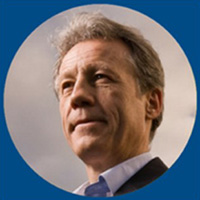 PR SMITH
Founder
PR Smith Marketing Ltd.
https://prsmith.org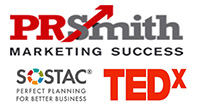 World Renowned Digital Guru, International Speaker (including TEDxTalk) and Best-Selling
Author and Founder of SOSTAC®
Planning Framework.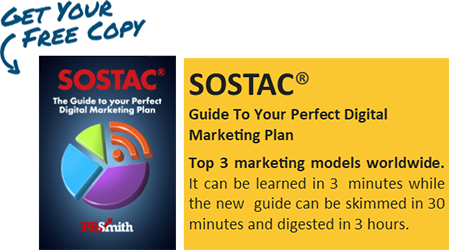 MEET YOUR COURSE FACILITATOR
Paul Smith (PR Smith) www.prsmith.org advises, trains and speaks to a variety of organisations across the world on topics ranging from Managing Change to Digital Marketing Strategy to Social Media Marketing to Marketing Planning, CRM, Automated Marketing & Digital Body Language to The Ladder Of Engagement to SOSTAC ® Marketing Planning to Creative Thinking Techniques for solving real problems. He has helped hundreds of companies to innovative start-up businesses to boost their results and create sustainable competitive advantage by integrating creative marketing with cutting edge digital marketing tool. He also speaks about Sportsmanship Stories and Corporate Leadership.
Paul is also a best-selling business author. His 6 marketing books(including hybrid eBooks) are translated into 7
languages in both print and ebook versions renowned for their 'edutainment' style. These include Digital Marketing Excellence; (Integrated) Marketing Communications and the SOSTAC® Guide To Writing Your Perfect Digital Marketing Plan.
His unique SOSTAC® Planning System, voted in the Top 3 marketing models worldwide by Chartered Institute of Marketing's Centenary Poll and now adoptedby innovative companies like Linkedin and KPMG. He has just launched the SOSTAC® Certified Planners online portal www.sostac.org where professionals perfect their planning skills and become SOSTAC® Certified Planners.
PR Smith has trained delegates from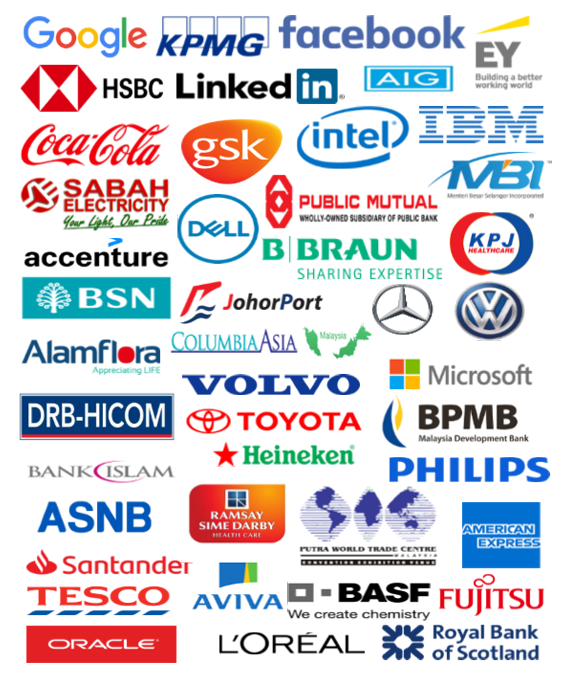 Here's What Delegates Have Said About PR Smith's Previous Courses & Planning Model
"The workshop on SOSTAC® was the single best workshop or seminar I've ever attended."
Keith Browning, Senior Global Brand Manager, Linkedin
"Paul is leading cutting edge thinking, not just in the world of digital marketing but digital transformation across the C-suite. A captive speaker from whom I've learnt much."
Michael Rogers, Facebook Analytics
"Highly acclaimed planning system – even for experienced digital marketers."
David Green, former Head of Digital Marketing, KPMG
"Although most businesses are now doing digital marketing, nearly half don't have a plan – that's shocking!
SOSTAC® gives you an awesomely simple framework to put that right."
David Chaffey, CEO Smart Insights
"Worth every cent! Good insights and applicable for every industry."
Corporate Manager, Group Marketing, KPJ Healthcare
"Learning evaluation scores were some of the highest I've seen and the verbatim comments were always glowing."
Rob Lindsay, Reward Programme Lead, Royal Bank of Scotland
"We use SOSTAC® within our own marketing planning."
John Leftwich, European Marketing Director, Microsoft